Spring Fest, iit kharagpur: Popularly known as SF, is an annual social and cultural festival conducted at IIT Kharagpur, West Bengal. This is a platform for growing artists to showcase their talent in the field of Dance, Music, Theatre, Photography, Fashion, Fine Arts, Literature, Debating, and Quizzing. Spring Fest is a 3-4 days long Festival conducted during the Spring Semester in January.
This is the time when students make new friends, get dressed, party hard, sit across bonfire, and have crazy night outs leaving aside all the academic stress. The time when the entire campus glows and is filled with students from all around the country, which heats up the atmosphere. There aren't enough words to describe one's feelings being a part of SF.
Spring Fest always comes with an underlying theme, and last two years, they focussed on three social issues, i.e., Saksham, Masoomiyat, and Umang. Saksham – the fight against gender inequality, Masoomiyat – to preserve and protect the innocence of a child and Umang – to spread awareness that it is okay to have a mental disease, and you should not be ashamed about it.
Spring Fest, IIT Kharagpur – Brief Introduction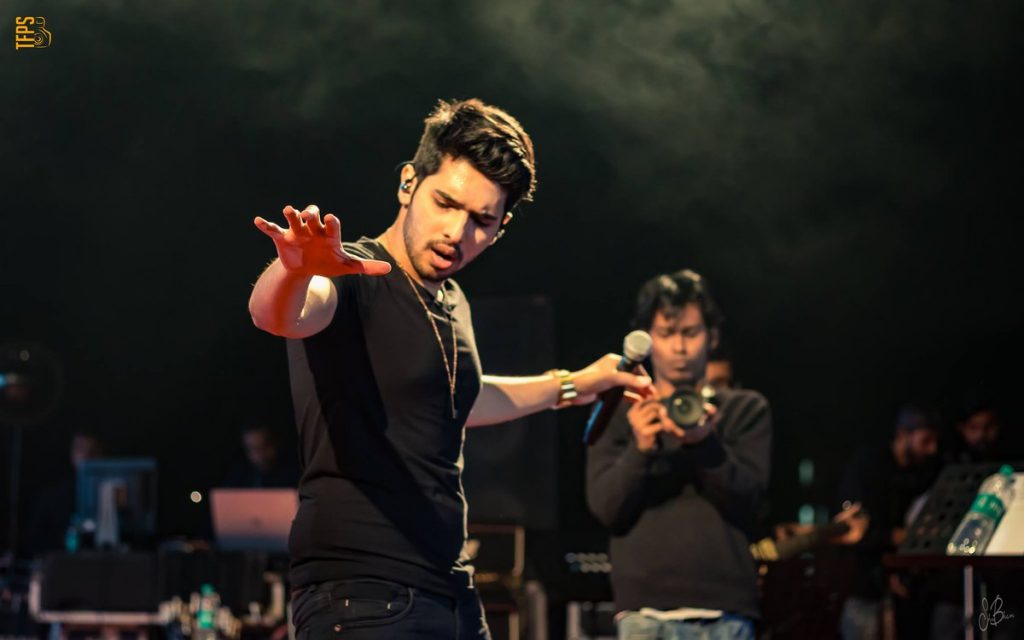 The first edition of SF was conducted back in 1960, making it one of the oldest fest to be held in the college of India. Initially, it began as the platform where students at IIT Kharagpur display their extra-academic skills, which later on attracted students from neighbouring colleges in West Bengal, and now, every year, over 80,000 students from all around the country and abroad attend the spring fest.
You will witness the fierce competition between the participants, especially in events like Centrifuge, Shuffle, Nukkad, Wildfire, and if you look around, you will see an auditorium filled with the crowd supporting or sometimes even trolling. Events like motivational speaking talks on various fields from distinguished speakers and workshops on multiple activities like Salsa, Mocktail making, Filmography, etc., are held along with it.
The arena is the place where all the major fun activities and DJ takes place, and there are many corporate stalls where they arrange small games for you to enjoy and win gift hampers as a part of a promotion. If you're hungry, then different food stalls are there for you to have your favourite cuisine.
Spring Fest IIT Kgp – Pro-Nights
Pro-Nights is the most awaited event of SF, where many famous musicians and bands conduct a live concert, and it is free for all the registered participants and students of IIT Kharagpur. these events were previously held at Jnan Ghosh Stadium, but presently they are conducted at Mahatma Gandhi Stadium and Tagore Open Air Theatre(TOAT).
Also Read: Why VIT is Better Than IIT Bombay?
Artists who have previously performed in the Pro-Nights include Amit Trivedi, Ritviz, Armaan Malik, Sunidhi Chauhan, Farhan Akhtar, Shalmali Kholgade, Sukhwinder Singh and many more. Both National and International Bands, including Dead by April, Monument, the Gully Gang, Pineapple Express India, Order of Chaos, The Local Train, Underground Authority, etc., have rocked the floor.
These pronites gather a crowd of more than 20,000 students who are mesmerized by these performances and lose track of time. The stage with professional lighting and dramatic entries made by the stars is a treat to your eyes.
Spring Fest IIT Kgp – Events
SF has always been true to its motto, i.e., "True Spirit of Youth." Many students dream about attending the spring fest to capture the beautiful campus and enjoy their weekends, getting away from the academic pressure. More than 130 events of different genres are conducted every year, allowing students to prove their proficiency. The breathtaking pronites after these events is a win-win situation for all.
The Prelims: Hitch Hike for various events like Shuffle – street dance competition, Two for a Tango – duet dance competition, Shake a leg – solo dance competition, Wildfire – rock band competition, Nukkad – street play competition, SF Idol – Solo Singing Competition is conducted in 11 cities namely Chandigarh, Bangalore, Mumbai, Hyderabad, Ahmedabad, Lucknow, Patna, Nagpur, Delhi, Pune, and Jaipur.
Mainly Wildfire attracts massive registrations and aggressive competition between bands Nationwide. This makes the event very special and hence comes with prize money of more than five lakh rupees. Generally, these events are being conducted in the daytime by keeping in mind the time pronites so that nobody misses it.
Some renowned personalities like Kailash Kher, Ashish Vidhyarthi,  Purbayan Chatterjee, Pt. Debashish Bhattacharya, Naseeruddin Saha have been the guests of these events. Events like Silent DJ, Fashion Show, Prom Nights, and Beatboxing have been recently added to the fest and have been well-received by the students.
There is one more aspect of Spring Fest, which makes it one of the largest fests to be organized by students, i.e., International Carnival. International Carnival became a part of Spring Fest in 2014, where we can witness the fantastic performance of international artists.
Chris Cheon – a Malaysian mentalist, Murray Molloy – an Irish sword swallower, Paint the Sky Red – a Singaporian rock band, Jack Glazer – a Portugal Violinist, Order of Chaos – a metal band which made their audience bang their heads with them, Duo – a Graffiti Artist from Israel left his mark on IIT Kgp and many more who added the spice to the fest.
Spring Fest, IIT Kharagpur – Organizing Team
To organize a fest of this scale, the team is well structured and is divided into three parts – Core Team, Design Team, Web Team. Core Team, which comprises third-year undergraduate students as Core Team Heads and second years as Core Team Members. Their primary responsibilities include the arrangement of sponsorship, handling the publicity, and executing the events.
They are required to decide the events, arrange for transport and accommodation, guest reception, security, internal publicity, arena design, and other related tasks. First years are generally recruited for publicity, mailing, and volunteering. The design team is responsible for the video and poster making and making sure that it gathers the attention of the targeted audience. The web team is responsible for building and updating the official website of Spring Fest.
Organizing the Spring Fest is not an easy task, and they have to be very careful and always keep a backup if something goes wrong, which could otherwise be a threat to the reputation of this Institute of National Importance. Until and unless the fest is over, they have regular meetings to keep the team updated about the progress, and they do an outstanding job conducting this social and cultural fest.
Spring Fest is one of the largest fest organized by the student body, which indeed highlights the management skills of IITians, gets enormous media coverage. Channels like MTV give extensive coverage to this fest, and every year, over 150 articles are being released from renowned media bodies like the Hindustan Times, Dainik Bhaskar, Times of India.
Sponsors of Spring Fest, IIT Kharagpur
The top Spring Fest Sponsors include Xiaomi, MTV Beats, State Bank of India, Swiggy, Red Bull, Jet Airways, and Paytm but they change every year. In the year 2020, Coca Cola, Real Me, MX Player, JioSaavn, ICICI Bank(Major sponsor), Sparx, KTM, TCG Digitals, PokerStars India were among the main sponsors.
Conclusion
Spring Fest is a great relief and a chance for the students from their daily busy life. They enjoy these three or four days to the max and try out new things like funny pranks, treasure hunts, getting dressed, getting cool photographs, walking around the campus exploring new routes, enjoying the shows, and sometimes become one of the participants and many more things. It hits us really hard when we go back to our dull, non-happening days, but these memories always stay with us.
Also, read our article on Inter IIT Sports Meet 2020