With US$ 90.4 billion, Gautam Adani has now become the richest person in Asia and with this 'statistic', he has now made his position in Forbes' top 10 richest people in the world. Yes, now Gautam Adani's net worth is not even more than Mukesh Ambani's but also more than Mark Zuckerberg of Facebook.
Let me tell you, in March 2020, Gautam Adani's net worth is just 4.91 billion US dollars. Now you are thinking that when the market is only falling day by day, then how Adani and Adani empire is growing quadruple day by day – that in just two years Gautam Adani's net worth has increased by 1800% only?
Let's see how Adani has expanded from coal mining, power, FMCG, and ports to the data center, airport management, and now into green energy and solar power – with the push and boost of which today Adani beat Ambani It can also give serious competition to Reliance Industries going ahead.
Angel shoutout
If you want to be the number 1 full-service broker in the country, which has just transformed into a fully functional fintech company, open your Demat account with Angel One, and get access to great features like
One year Free AMC
Small case
SmartAPI 
Flat 20 Rs brokerage 
Personalized advisory 
MTF Facility
To avail of all these facilities, click on the link given below and open your FREE Demat account today
To know more about Angel Broking and detailed step to join it, visit Angel Broking Introducer Code
So how did Indian coal magnet Gautam Adani become Asia's richest person?
Let me tell you that in the world and especially in Australia  Adani Power Group and Gautam Adani are quite famous but infamous as 'Cal Magnet'. It started in 2010 when Adani bought the Carmichael mine project – for the purpose of coal production.
After four years of hiatus, 2014-15  Adani Group got approval for 60 million tones of every year coal production, tabulated by climate change and green activists. Even the movement and campaign of 'Stop Adani' started going on in Australia where everyone from activists to the common man would join. Adani got permission for 2019  Coal Production but even today the Australia protest is going on. (Common trivia: Climate activist Greta Thunberg also protested against Adani in 2020 over the ISSI project!)
It was only after these protests that the Adani Group turned its attention to renewable energy and incorporated Adani Green Energy Limited in early 2015. From the very beginning, the company is involved in wind power projects and now it has gone into solar power, solar parks, hybrid power also in an eyed manner.
Perhaps Gautam Adani now wanted to improve his image and like to see himself as a clean and green energy enthusiast, not a coal magnate – after all, what was happening globally! Maybe this is also the reason for making his sector in the entry.
Today Adani Green Energy Limited (AGEL) is the world's largest solar power developer
The ISS company won the $6 billion Solar Energy Corporation of India bid in May 2020 to build an 8000 MW photovoltaic power plant at Adani Green Energy Limited. In addition to this in 2018 and 2019,  AGEL also acquired a number of projects and companies – such as Essel Group's solar power portfolio of 205MW plus 408MW which will come forward after construction and Kodangal Solar Park Pvt Ltd – wholly owned by  Adanike Group Have just bought from.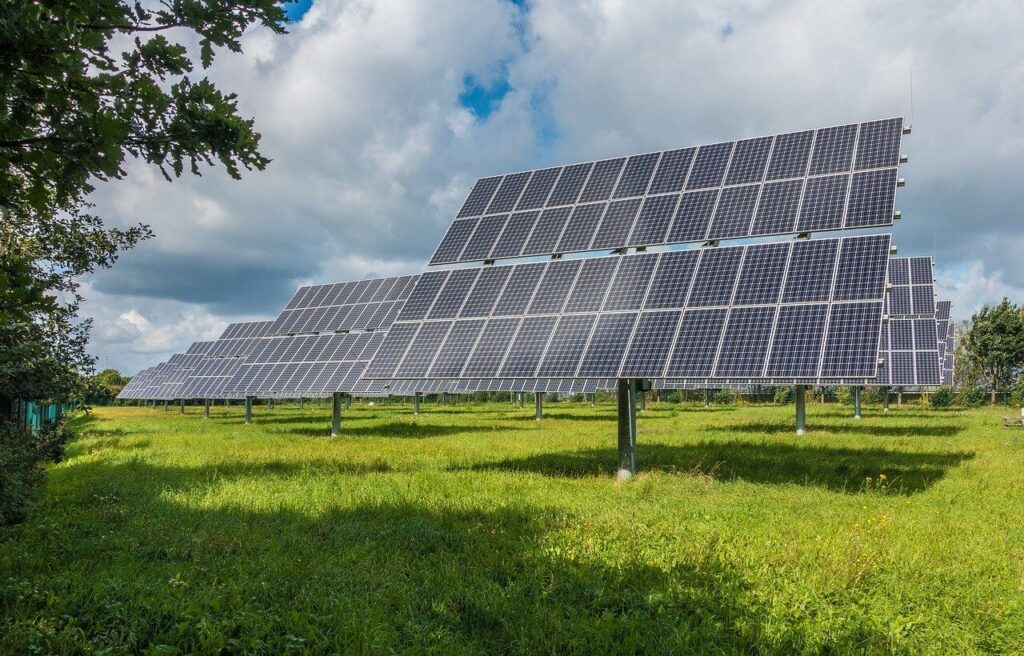 As the Prime Minister of the country, Gautam Adani is now taking the vision of clean and green energy and his goal is that by 2030 his company becomes the biggest clean player. He has also promised that he will rent up to 45 GW of his company's renewable energy capacity by 2030, and will also invest $ 20 billion to increase his solar manufacturing capacity to 2 GW per year for cars by 2022-23.
But critics agree that Gautam Adani's rise is symbolic – with a system where power lies with only a few
You will remember that when there was talk of privatization of 6 airports in 2018, the Indian government had relaxed a rule, due to which even those companies who had no experience in this sector could bid. And we all know that the clear winner of these 6-for-6 airports was Adani Group, whose running the airport was  0 experience. And just like that, Adani became the largest airport operator in the country.
Apart from this, when the term of 2019 Government was about to end, New Delhi gave green light to Godda Port of Adani and took it to Special Economic Zone (SEZ). We all know that with the designation of SEZ, you get all the tax benefits. So now Adani has not one but two ports that come in SEZ.
Also, sooner in  Budget 2022 one Policy Change is heard. Well, that is, data centers and energy storage systems will now be considered as the infrastructure. There is one benefit because of this announcement..well, not you, but all the companies that will make data centers will do – because now they will get the benefit of credit facilities and loans.
The irony is that till now only Adani, Ambani, and Sunil Mittal of Airtel are either making them or are in the process of making them.
We all know that Adani's meteoric rise has started ever since he started supporting Gujarat Chief Minister Narendra Modi. Interestingly, today Gautam Adani is flying so high that whatever he touches today is turning into gold. So is 'The Rise and Rise of Gautam Adani' an implicit vision that if a business group supports a future PM prospect, it can become a superpower going forward? Is this good for Indian democracy? In fact, is any of this justified for democracy? Let us know your thoughts in the comment section.