In the recent past, videos have become a dominating factor in promoting one's business. Comparatively, the public is found wanting for video content than text. Videos can cover the subject and theme within 2 to 3 minutes clip. That's why people prefer to create a visual clip instead of composed material.
Effects of Videos Over Business Growth:
Impacts of visual art on your industry are multifold. Here is how video marketing can put positive implications for your business.
1. Easy to Remember
Videos don't only educate viewers about your product or company, but it helps them to remember details as well. Some products are detail-oriented, which really demand to be marketed in a way so that people can absorb all the in-depth information.
2. Strengthens Trust Factor
Consumer trust is essential for the progress of a business. It is a strong pillar of the relationship between customer and corporation. Videos hit the bullseye in this regard.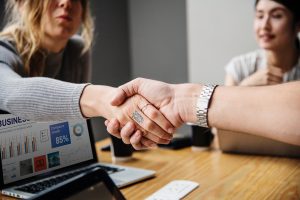 CrowdWriter conducted a wide-scale study proving that the audience trusts the company comparatively more through sharing viral visual content instead of scripted stuff.
The human being naturally believes someone more who they have already seen even on screen. Statistics also reiterate the point that 50% of the internet users find the companies more trustworthy who take the help of videos.
3. High Retention Ratio
No matter how captivating the written content may be, videos are a different deal altogether. They make the viewers glued to the screen. Watching a video is not demanding either in term of focus. It is an indisputable fact now that nothing keeps the people as attentive as a well-crafted video.
4. Videos Provide Good ROI
When it comes to (Return On Investment) ROI, nothing works better than visual content. Advertisement campaigns based on videos yield great ROI. One reason behind handsome ROI is clips even don't have everything covered. Even lazy consumers don't find it difficult to watch and spread the word.
According to Tiger Fitness, their brand achieved 60% returning customer rate through video marketing. Video advertisement campaigns heavily result in enormous brand awareness.
5. Google Goes for Videos
Visual clips benefit from holding the audience for a long. Google notices this minimum bounce rate and values your website. As a result, Google improves your ranking which indeed adds into your trade.
6. Mobile Users Are Attracted to Videos
Smartphone users are expanding, and so is the usage of internet on mobile phones. The internet marks a significant increase in traffic from mobiles every year. According to a well-documented figure, about 90% of consumers look visual stuff on mobile because everybody wants to watch videos on the go.
7. Reaches Out Millions In Real Quick
Another feature that stands out in terms of video marketing is its speed. It does not run at a snail's pace. Clips reach out to the mass audience in literally no time. The most significant benefit of this fast-paced marketing is your business does not come at a standstill. Both trading and marketing go side by side.
8. Video Builds Strong Emotional Connection
It is not that facts about your business only drive people. There is no dearth of emotionally motivated consumers. So videos cover this part too. In fact, nothing evokes emotion that way a well-designed video does.
Voice, music, animation, and background, the temptation of these weapons is hard to avoid. Even if people don't feel like shopping then and there, this will definitely, in their subconscious, bring people closer to you in the long run.
Techniques to Optimize Videos:
Keep in mind that not every visual stuff can grab the fruit of business enhancement. An individual has to manufacture it gently and put ingredients carefully. To construct a heart-touching visual segment, you need to ensure below characteristics.
1. Clear content or language
Educational videos are composed of a combination of text, visual sceneries, and vocal deliveries. If the written material and verbal language are vague or possess mistakes, your audience will not stay at your page to watch it. Therefore, check and correct both context before finalizing it.
2. Attractive Background
Videos are not meant to be similar to written material. A writer has to care about the plot while composing. He has to create the background through a set of sentences and then delivers a message. However, in video sceneries, and gesture of speaker construct the theme in viewer thought.
3. Appealing sound effects
Nature is full of music; ocean waves, birds singing, and the sound of the breeze. I am sure those who have kids noticed that a weeping infant get silent by listening to a melody. Soft or matching tunes increase the effectiveness of a clip.
4. Upload on Multiple Forums
Never assume that only YouTube is a video sharing forum. Even though, most of the users get advantage from it. Daily Motion, Rapid Share, Vimeo, and many tubes now exist over the internet. Moreover, social forums are not for visual sharing but can support this feature. So, upload your clip on as many platforms as you can.
5. Visibility on Mobile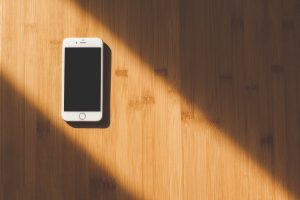 After uploading, make sure that all the visual stuff can be clearly viewable. Nothing of any frame look blurred. Similarly, make sure that it will not only have a clear vision on a computer or laptop screen but also on mobile and tablets. New generation loves to see the videos on smartphones rather than T.V, LCD or LED.
6. Brand Logo / WaterMark
When you are struggling too much for developing a video, why not you are restricting it from unauthorized use. Add your specification within the canvas. A brand logo or watermark will protect your video from such a steal. If anyone, try to download and publish on his own forums, your company's logo will be shown to their users also.
7. Video Format
Video formats are now crucial. Some video players are not supporting outdated and low profile formats. MP4 is the most popular and famous. This format is easy to run on most of the players. Moreover, numerous software supports this extension.
8. Add Captions
Captions are a useful assistant. Sometimes, the user watches the video for language learning purpose. Furthermore, Google loves content. The more written text you will add to your clip, the more recognition you will get from search engines. Therefore, marketers add their keywords through this section because it is a vital component for advertising the business.
9. Review Feedback
The success is not too easy. One has to go through the path of failure. Viewer's bad comments and abusing reviews will tell you the problems in your task. Actually, you were assuming it perfect when uploading. However, others will point out the areas your mind could not recognize in the visual content.
Treat the negative remarks as a road to success. After some criticism, you will capable to optimize the videos according to your audience wish. Thus, your viewers start enjoying your videos.
AUTHOR BIO:
Liza Brooke is an avid traveler and Content Writer at Crowd Writer. She is a very energetic soul who never gets tired of visiting new destinations and experiencing ultramodern thrills.
Also Read: Digital Marketing: Tips You Need To Be Successful