digital marketing is a basic necessity for businesses so their audience can find them. It is continuously thriving and changing – meaning its power and effectiveness simply cannot be ignored. 
An effectively executed digital marketing strategy can serve the needs of a company as well as increase the demand for the product in the market. However, the digital world is becoming overly cluttered, and the competition to mark a stable position in the market is becoming difficult by every passing day.
Undeniably, running a digital marketing campaign can be challenging. There is no ingredient in the recipe that can contribute to brewing a successful strategy. However, following the tips can help you in laying the groundwork in developing a digital marketing strategy.
Tip #1: Know where your people belong
The first and foremost step to developing a successful strategy is to determine your target audience you want to approach with your strategy and the channels you are going to use to connect with them. Marketing just anywhere and to anyone is not going to have the extent of effectiveness as it will when you know and understand your audience.  
Once you understand who your audience is, you need to know the place they hang out the most. This is important in building trust and developing a strong image in the minds of your audience. 
Tip #2: Never go out without a plan
Digitization is continually evolving on how businesses used to market their brand. In order to survive out there, you need to strategize a strong digital marketing plan to meet your marketing goals. Enhance your social media presence and manage your analytics. Set your marketing goals and understand the current marketing trends to achieve your goals. 
Besides that, you must have a solid online marketing plan which can help in boosting your online presence. Start with SEO and move your rank up in the search engines. However, once you reach at the top of the list, don't ignore the fact which brought your up there. It needs continuous management to maintain the position.
Tip #3: Know your competitors to get ahead
Identifying the potential audience, and defining the goals is all good until you come to know your competition. Where defining your brand can help in building trust, understanding the key players in the game can help you in getting ahead of them. Keep a close look at your competitors, but never copy them. Come up with a better plan and attract the audience to your brand. Compare your competitors to analyze and ultimately improve your marketing strategy.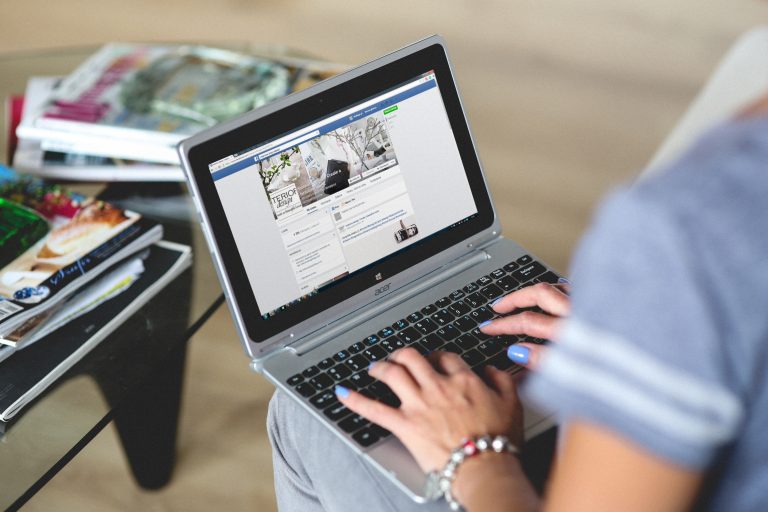 Social media is a good way to reach to the audience and establish communication. It can be easily used to build a business's presence online and provides immense opportunities to target the customers, interact with them, and make a connection. It also helps in building a bigger network and attract new clientele. 
Tip #5: Take advantage of visual marketing 
Visual marketing have become one of the most utilized forms of marketing to attract viewers. From animated videos, to live videos to disappearing stories to 360 videos-it gives the viewers an engaging experience which today is trending in all social media platforms. It doesn't only help in engaging the audience; it also is a great tool to experience faster growth in revenue. 
Tip #6: Engage with quality content
Social media gives you an ability to engage with the audience at the individual level. It allows businesses to develop a connection with the audience, know their thoughts, and understand their needs to respond with a solution. This is something engagement is all about. However, social media needs content to engage the audience with the brand. 
Create original content to be distributed on various platforms so people can engage with it and come back to you. You can use various marketing platforms such as YouTube or Wikipedia, to post content that is relevant o your business. For example, many businesses nowadays are hiring Wikipedia page creation service to create a credible article with business-relevant information to inform the readers and build trust. Employ keywords in your content so your consumers can easily find you. 
In order to reach to a broader audience, it is better to employ mobile marketing in your marketing strategy. Smartphone technology provides marketers with tremendous opportunities to attract mobile users by making mobile-friendly websites. Marketers need to be updated on all the latest trends in mobile marketing to attract the right people. 
For example, cloud storage apps and storage has expanded the horizon of mobile marketing to new extend. With the integration of artificial intelligence, machine learning, and IoT, the need for larger spaces for storage has increased. Cloud-based applications deliver a solution to the storage problem. Apps like Google Drive, DropBox, etc. are just the tip of the iceberg. 
Conclusion
These are some essential tips that can help you to attract the target audience and be successful in doing business. Strategize your marketing plan keeping the tips in mind to meet your marketing goal.
Also Read: Effective Guest Blogging Techniques That You Must Know
Author Bio
Umair Sami is an SEO and Digital Marketer who knows well about how to excel in every domain. He is currently working as the marketing expert in a reputable company which is a combination of his academic degree and his passion for Search Engine Optimization. He worked his way through many internships as an SEO in the early stages of his career and now works as a manager in the company.