Hello folks, today we are here with you again along with an amazing new article. In this article, we will tell you about How to Download Files From google drive After "download quota exceeded"?. So read this complete article to download any google drive file irrespective of how many numbers of downloads have been done for that particular file on that google drive.
The reason behind "Download quota exceeded"
Many time we come across a point where we need to download a file from a publically shared google drive link, but due to a heavy download of that file, google drive blocks the further download of that particular file for 24 Hours. Google drive does this due to its certain policies of usage of google drive. Google tracks the downloaded size after each download of the file from the google drive. It blocks the download after a certain threshold value is exceeded. Google forum tells that as they have youtube, so they don't want google drive storage to be used for viral contents. Also not be used for hosting, frequently downloadable content by many people. But, don't worry and don't be sad, you can still download those files after download quota exceeds, after reading this post completely off course. So let's get dive into its steps.
Steps to Download Files from Google Drive after Download Quota Exceeded
Step 1: When you try to download the file, you will see a screen like the following:-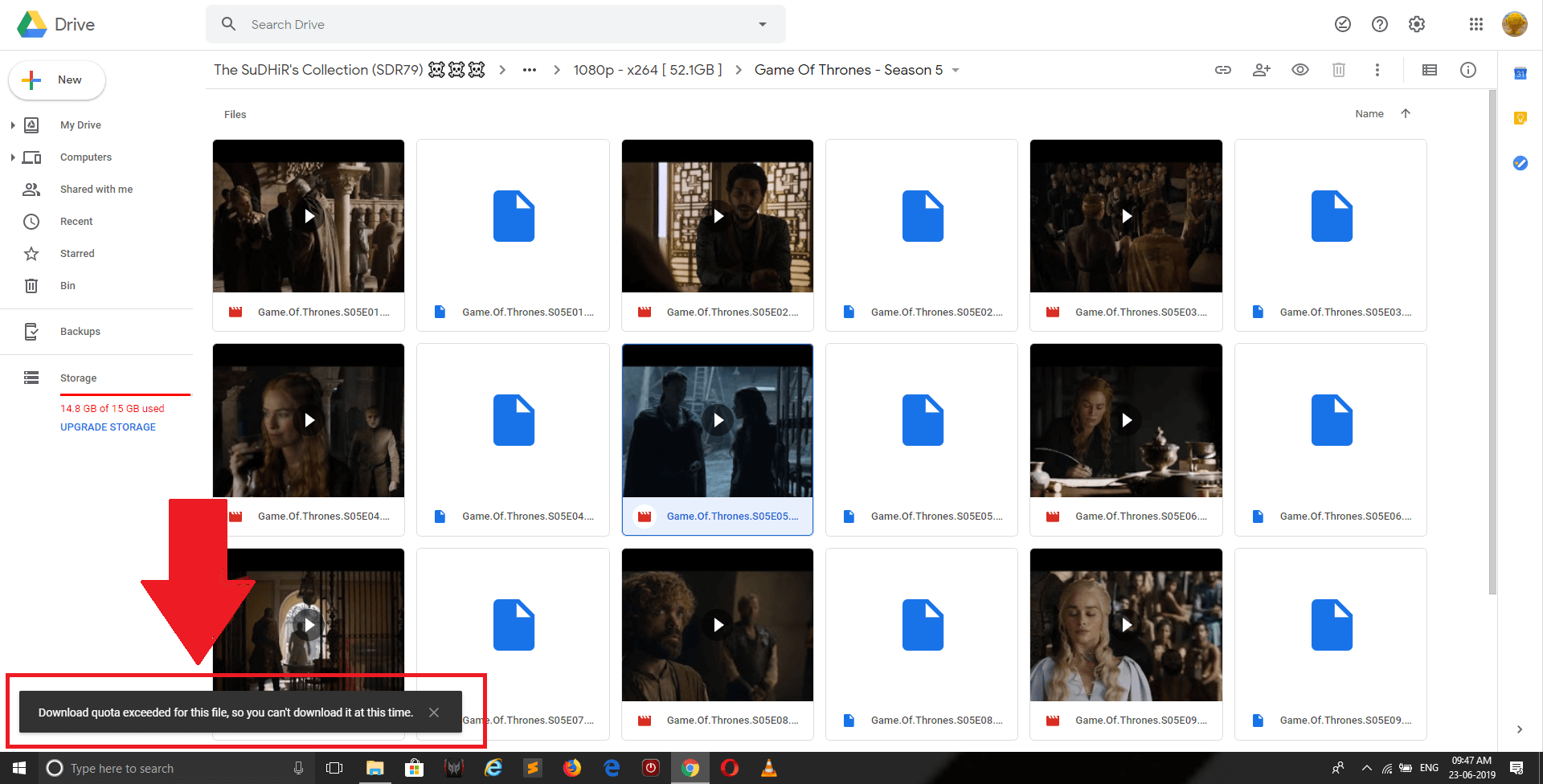 Way to Download Files From Google Drive After "Download Quota Exceed"?
Which says Download quota exceeded for this file, so you can not download it at this time
Step 2: Take the cursor on that file and right click on it.
Also Read: How To Record PC/Laptop Screen [Video+Audio] With Browser?
Step 3: A menu will be prompted in front of you. Like the below picture:-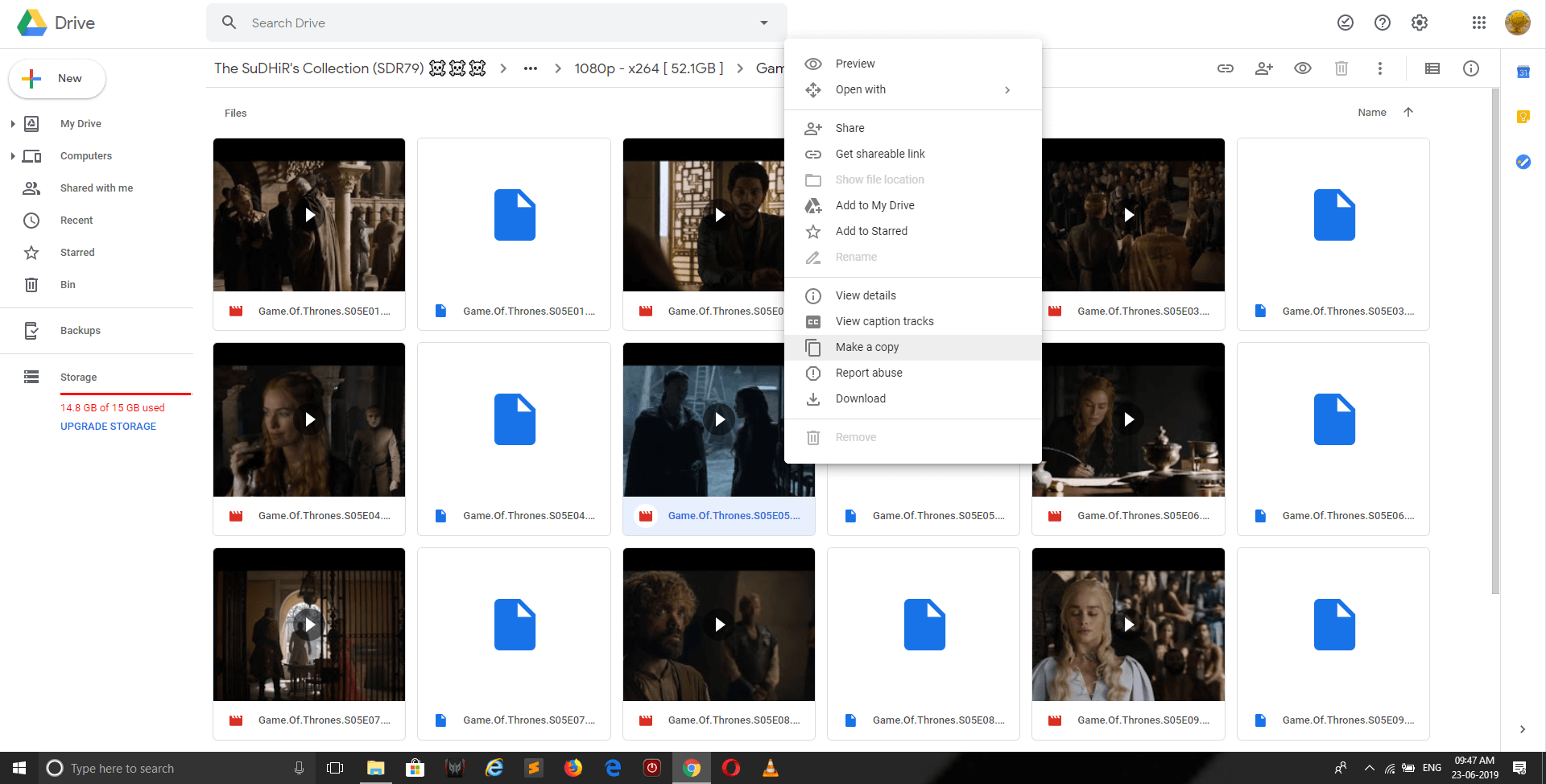 Step 4: Just click on Make a copy. You will see something like this on the bottom left part of the screen then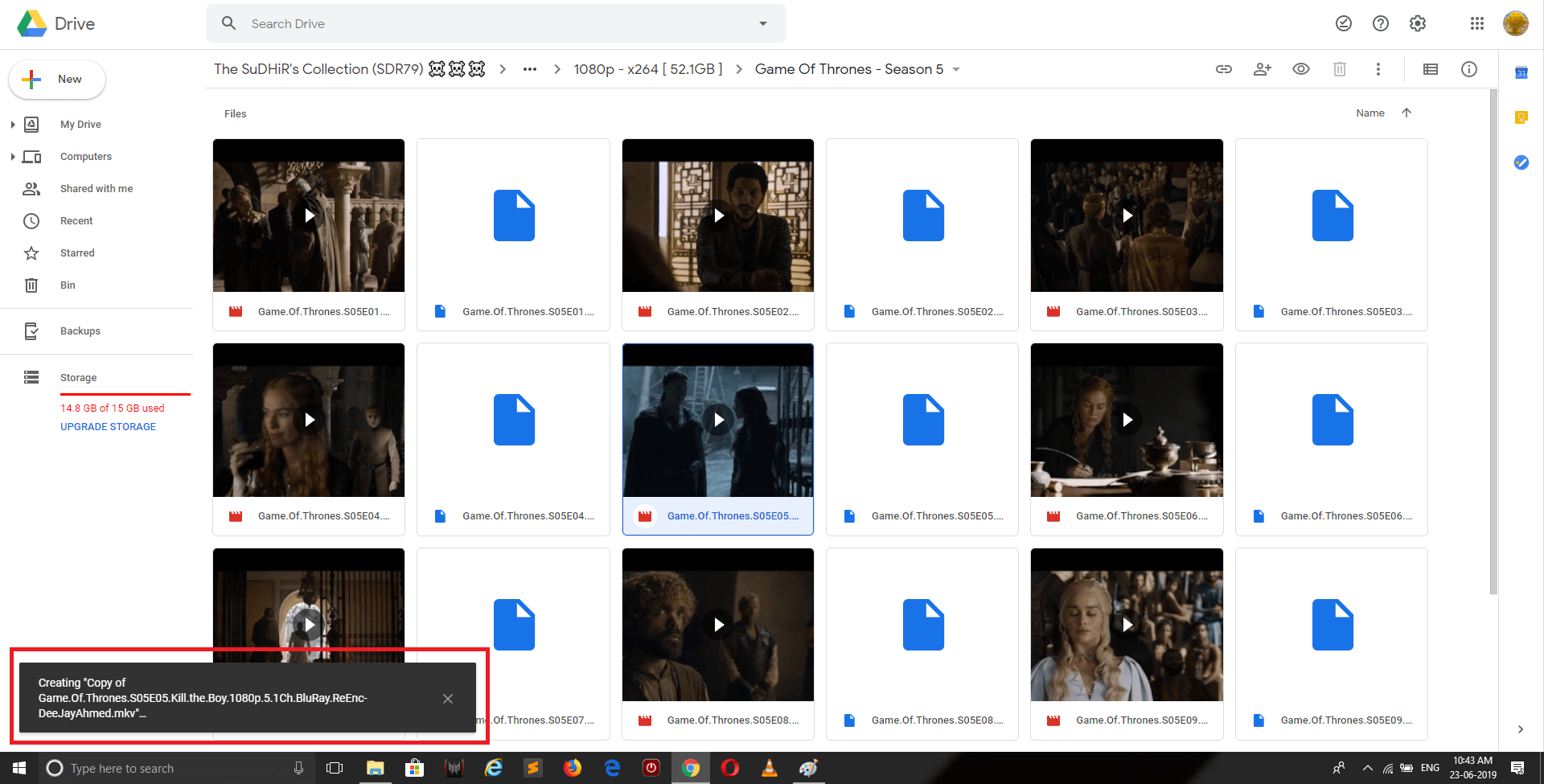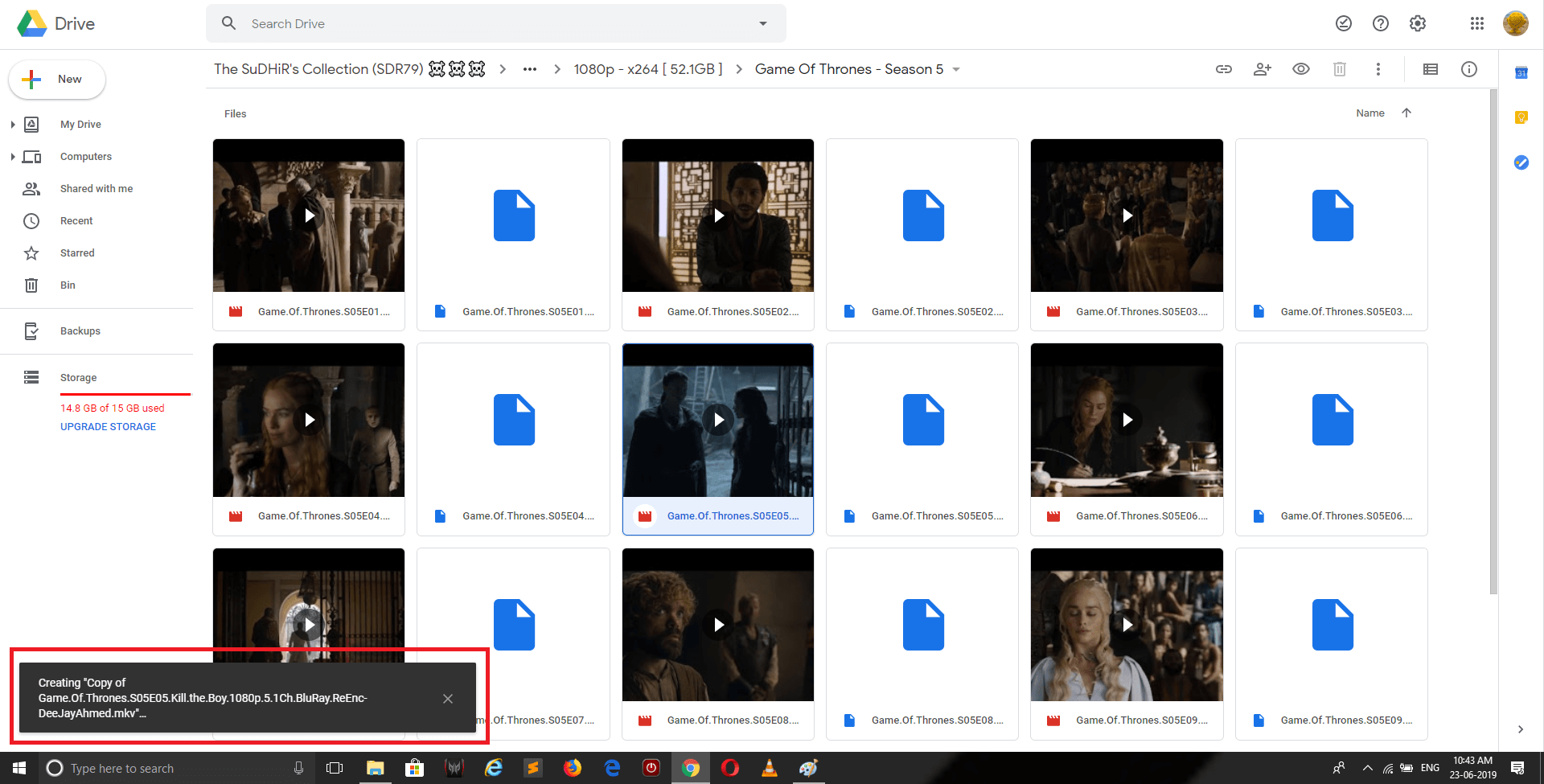 Way to Download Files From Google Drive After "Download Quota Exceed"?
Step 5: After that, go to the Recent tab from the sidebar menu.
Also, Read this amazing article:Â Browse Internet and Earn Money | Brave Browser
Step 6: There you will see that file named as"Copy of "the original filename". Hover over it and click the right mouse button. You will see a download option in the appeared menu. Click on download and BAM!! Your file will start to download whose download quota had been exceeded.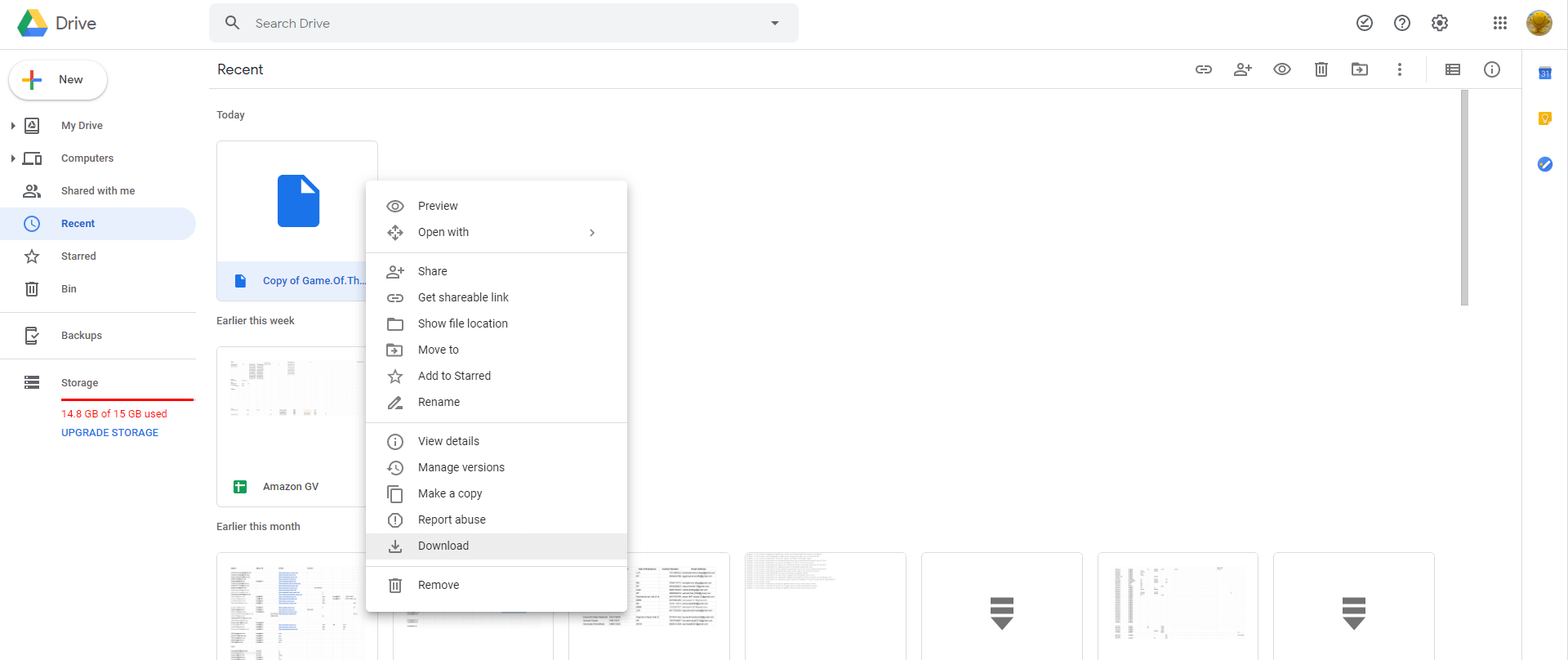 That's it, guys. You have successfully downloaded your desired file whose download quota exceeded from the publically shared google drive link. I hope you understood every step clearly.
Still, if you get to have any doubt about How to Download Files From Google Drive After "Download Quota Exceeds"? Then you can comment below. Our team will surely try to help you out as soon as possible. You can also subscribe to our mailing newsletter for getting speedy updates about our new posts and services.
Also don't forget to share or spread this post among the people who you might think, that they are also struggling to download files from google drive after the download quota exceeded notice.
How to upload files in Amazon S3 bucket through python?