After a continuous use of Brave browser for the last 6 months, We are going to give you our honest review about the Brave browser. And how to sign up and earn money from it. Let's start with the start first.
First of all – What is Brave?
Brave is a Chromium engine(The web engine used by Google Chrome) based web browser available for both PC and mobile devices. According to Brave developer's claim, Brave browser is more private, secure, and faster than all other famous browsers like google chrome, Mozilla Firefox, etc. The brave browser also gives money to its users for browsing and through its referral program.
The brave browser was founded by a famous person Brendan Eich, Who is known for the invention of javascript. Brendan Eich was also the co-founder of Mozilla, which created the Firefox browser.
Brave browser is made upon the chromium engine with some tweaks to get more privacy, security, and speed.
Brave Browser Review
Now coming the most important part/review part, that is what we felt about Brave Browser after using it for 6 months:
Privacy
Unlike other browsers like chrome, Brave browser blocks third-party tracker by its default. In other browsers, Advertisers like google and facebook tracks you on nearly every website via reading the cookies. Brave browser blocks third-party cookies by default, which indeed limit the amount of data that advertising networks(like Facebook and Google) can collect about you and your browsing habits.
Brave browser supports Tor browsing capabilities with DuckDuckGo as the search engine, which is complete anonymous browsing.
While browsing, Brave browser store the user's data on their local computer itself, not on any server like other browsers do. That means you can delete them for forever anytime you want.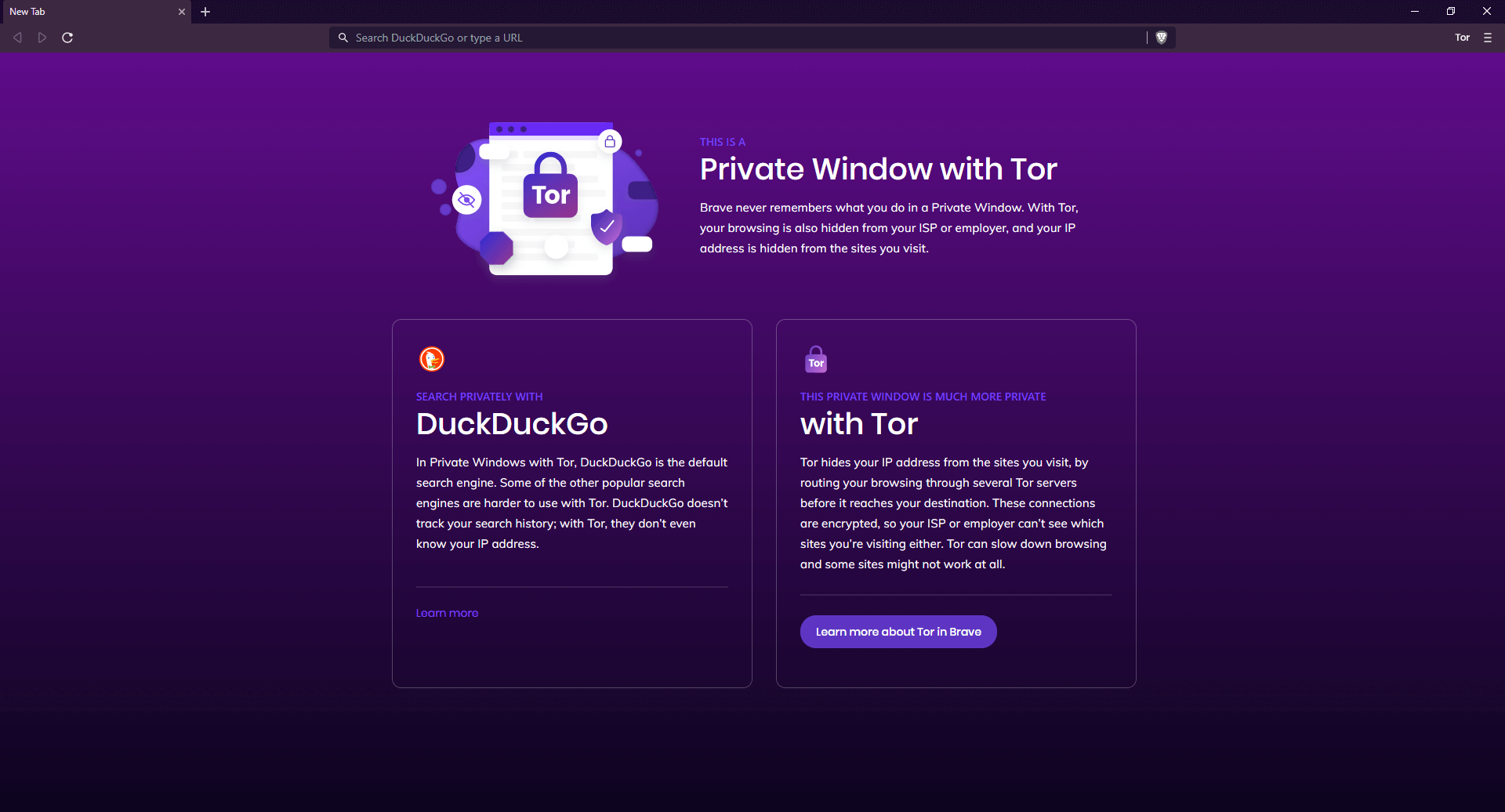 Speed
Brave Browser blocks ads by default. Which helps to load websites at a noticeably fast speed than google chrome and Mozilla Firefox. Check out the below speed comparison video between Chrome, Firefox, and Brave, to get a better feel of it.
Brave browser also keeps a count of time that you saved by browsing on it. It displays it on the front screen when you open it.
Brave browser is around three times faster than chrome, which indeed makes it an attractive browser to use.
Also Read:  Download Files From Google Drive After "Download Quota Exceeded"
Security
Brave Browser has a default setting to automatically upgrade or encrypt the website connection to HTTPS, whenever possible. For other browsers like google chrome, you have to explicitly add an extension like HTTPS Everywhere to do the same.
Brave browser supports popular password manager extensions like LastPass and 1Password, for all your password related concerns.
Along with these all, Brave Browser supports all Chrome extensions.
Cons of Brave
After a lot of user testing, we weren't able to find any drawbacks of brave browser really. But sometimes brave do true negative. That is it blocks some part of the website which we really want to load. But, brave also provides an easy get through of it. Just click on lion icon and disable the shield toggle. That's it!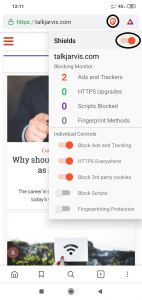 Earn Money With Brave
Brave browser pays money to its users for using it regularly and for referring other people to it. For just initial sign up, it gives Rs.280 (4$) to each new user. And Rs.350 (5$) per refer. Previously all money is sent in the form of cryptocurrency, but now it also supports transfer to uphold account(Uphold is like paypal) from where you can transfer your funds to bank account very easily. It counts the money earned by you in the form of bat token.
By just using it as your regular web browser you can earn Rs. 200 every day (~3$).
So, what are you waiting for? Just loot this offer by installing it now:
How To Install Brave Browser:
First, download the Brave browser by Clicking Here

Its website will open, click on the "Download Brave" button
Also Read: FREE ₹ 150 Amazon/Flipkart vouchers every month
A .exe file will start to download if you are on PC. For mobile, you will be redirected to play store, install it from there. And app store for iPhone(You can download the brave browser APK from internet also, but we recommend you to do it via play store or app store only)

After successful download and install, follow the following steps to earn money:
Register to get Rs.280(4$) :
Open the Brave Browser and go to this link: https://brave.com/refer
Click "Become a Creator". Then click on signup now

Enter your email address and verify it
Now enter your name complete the signup process

Set up 2-factor authentication or skip it

Then scroll to the bottom part of the page and click on Add a channel

Add your website or your youtube channel if you have(if you don't have youtube channel just create one. it's easy)

Enter your Gmail address and add your account of YouTube
Also Read: FREE ₹ 150 Amazon/Flipkart vouchers every month
That's it done!! Just use it every day for at least 30 seconds to get the reward
Refer and earn Rs.350 (5$) per referral:
On the main page. you can see a banner like below

Click on get started then Activate promo

Hurry!! Your  promo has been activated

Copy your referral link and then share it with your friends and family to earn more and more
Now open your brave browser tap on the triangle on the upper right corner and click on create wallet
All your earning will be shown here
Some points to be noted
You will receive the referral bonus if your friend opens it for thirty days.

You need to create an uphold account with the same email. And then connect it with brave for getting reward credited.
How To Check  Brave Coin Balance:
Go to this link: Brave Browser Balance Check Page

Enter your registered email

Go to your email mailbox and click on confirmation link you received from brave

You are now logged into your brave account and can see your coin balance. You can convert them in INR or USD by sending it into your uphold account
Some recent proofs of payout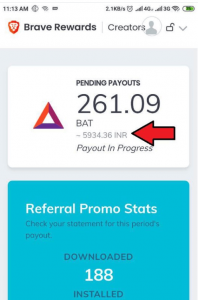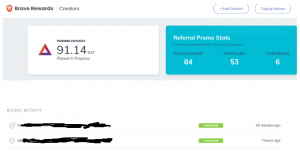 Recommendation
By reading this post completely, we can easily decide whether or not you should change your default Browser. In our opinion, this switch is definitely worthwhile. Below is the graph showing the rise over a few years.