Although New Zealand is relatively small, it does not lack majesty and beauty. There are several towns and areas that a typical tourist may not even think of visiting. They might consider it then opt to go somewhere else.
One example is a territory in New Zealand called Wanaka. It is a relatively small city located in the southern part of New Zealand. But it is a terrific place to plant yourself for a period. The majority of people will only look it over or skip it entirely in favor of the nearby and more popular Queenstown. But you can check out Wanaka now and book a stay in one of the Inns like Release NZ luxury Wanaka accommodation. Here are some reasons why you should:
1. A Gorgeous and Majestic Location

Wanaka is located in the southern part of Lake Wanaka. It is within a short drive of a National park. However, it has some seriously astounding views to boast of. You will see mountains in all areas of the town. You will also find colorful fields of flowers in the spring or summer. You get treated to autumn colors when fall arrives.
2. Rippon Vineyard
Speaking of astounding views, one of the excellent places to see at Wanaka is the Rippon Vineyard. It is one of the most photographed vineyards in New Zealand. But not many people would probably know that it is in Wanaka. Of course, tasting the wine is also highly satisfying and isn't half bad.
3. Hiking Adventures
If you want and desire even more jaw-dropping views, there are numerous hiking trails close to the Wanaka area that will take you up above and over the lake for some great and awesome vantage points. An excellent site to explore is Mount Iron. A majority of locals go there for a jog. It is only a 20-minute drive from the center of town, and if you're feeling a little bit ambitious, go to the peak of Mount Roy, which has become famous through Instagram over the last two years.
4. Rocky Mountain Track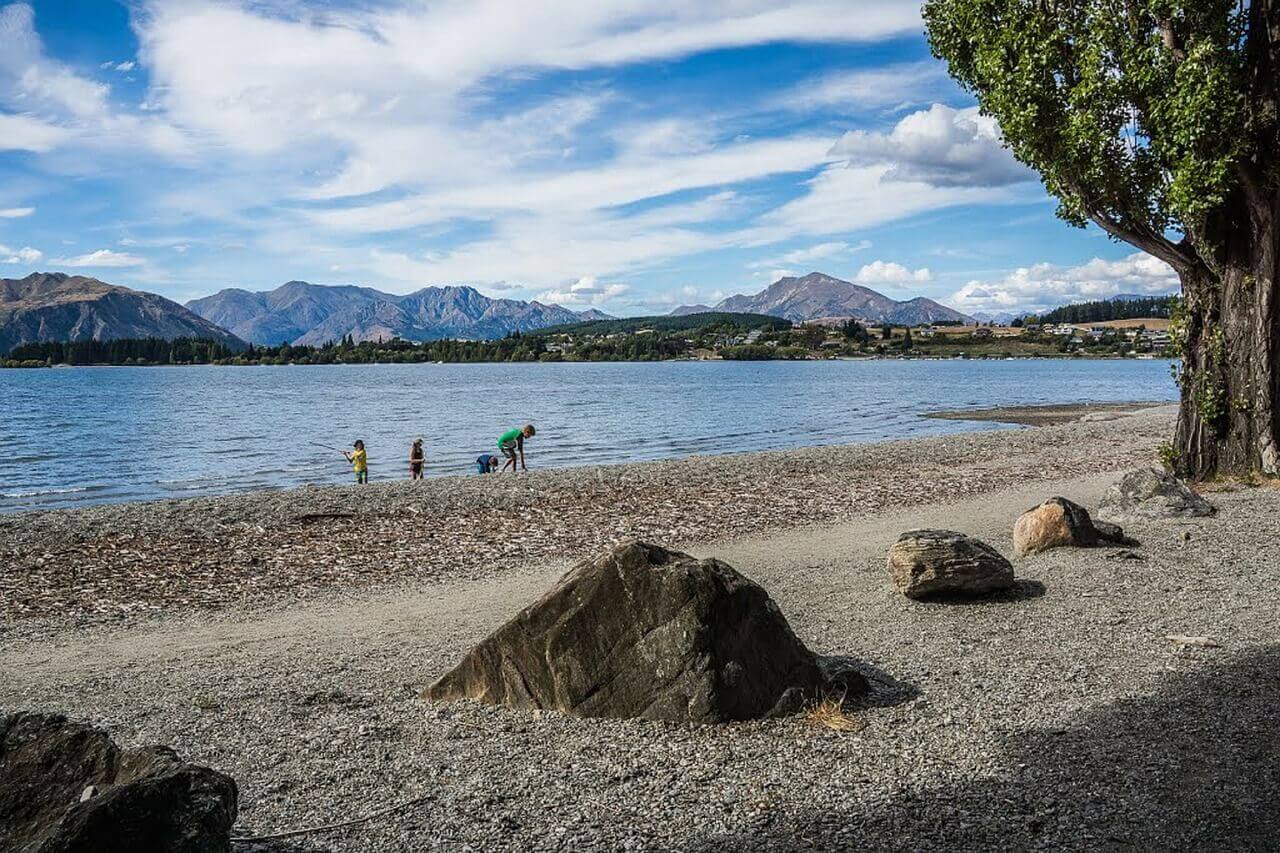 Wanaka is full of fantastic adventure sports comparable to everything else you will see in New Zealand. You can do activities such as mountain biking to kayaking, and even jet boating. You can even go skiing and skydiving in Wanaka. It is also possible for you to take over the controls and fly a plane over Lake Wanaka's majestic views.
You can also interact with locals from the area, and you'll find that everyone has a fantastic hobby in this location because everything is so accessible.
5. Wanaka Is More Affordable Than Queenstown
If you think that you will be shelling out a fortune for all the adventure sports in Wanaka, you will be in for a surprise. All of the adventure sports that have been mentioned cost way less in Wanaka compared to the nearby Queenstown city. Although Queenstown is considered the adventure capital of the country of New Zealand as well as the home of bungee jumping, you can do similar things for less amount in Wanaka.
The same goes for the accommodation as well. You can get better deals in Wanaka, such as in Release NZ luxury Wanaka accommodation, especially during the peak season.
6. Delicious Cafés and Quirky Interiors
Finally, if you are not really into all that adventure sports and other activities, Wanaka has numerous cafés. Additionally, the majority of them serve up excellent food as well as great tasting coffee. There are even decent Mexican places to explore in Wanaka.
Wanaka is not as famous as Queenstown, but it has comparable offerings. Whether you are a domestic or international tourist in New Zealand trying to find something unique to add to your itinerary, it will help if you include a trip to Wanaka. It is something you won't regret, and you will only have beautiful memories by the end of your journey.