Your podcast's first goal should always be to produce entertaining content. But keep in mind how crucial social media is. We wanted to provide you with the resources to develop a plan on how to market a podcast on Instagram because it is such a crucial technique for expanding your viewership! Users are evolving, their attention spans are getting smaller, and more individuals are accessing content through mobile devices. Having a second point of contact with your audience can only benefit you and your podcast in this situation. So let's examine some tips for utilizing Instagram to the fullest extent possible.
Recognize Your Target Market
Before designing a color-coordinated feed, you need to know who your target audience is. What's more, do they even have an Instagram account? Instagram has 1 billion active monthly users and is a terrific platform for expanding your podcast's listenership. You can also buy Instagram impressions to build better traffic to your podcasts online. However, if the target audience isn't present, it won't work.
Let's talk about our podcast's mascot. The podcast persona is your dream listener always. You would like to know everything about them, including their preferred social media platforms, how they utilize them, and their goals, ambitions, and anxieties. You can generate organized material your intended listener would desire to consume if you know who they are.
Add The Episode Link
Any marketer can use this tip, irrespective of the product or service they're trying to advertise on Instagram. Therefore, podcasters ought to include hyperlinks in their accounts. Why is this action crucial? Instagram doesn't operate the same way as Facebook or Twitter, though. It primarily emphasizes visual content, while the only places you can type a particular link are all in your biography and the descriptions of every post. This section is crucial since it allows you to introduce yourself and your professional activities briefly. Additionally, it is the first thing visitors to your page see when they arrive.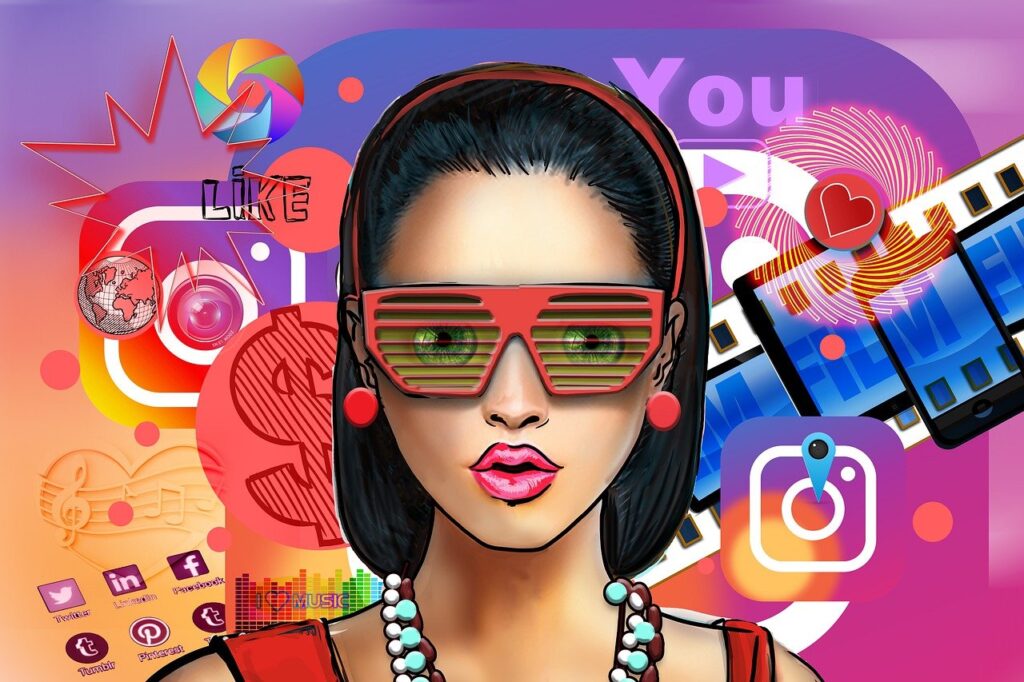 Announce A Few Guests
Fans and viewers of podcasts appreciate and enjoy episodes that include discussions with well-known figures and respected experts from particular fields. Such interviews can be announced on Instagram using carefully targeted postings that are simple to find by all interested parties. For example, you can use images of the people you questioned, tags on their Instagram accounts, and hashtags to focus on particular interest areas. Additionally, you could tag your visitors to make it simpler for the readers to learn more about them, visit their Instagram accounts, and, if they choose, follow them.
Make Your Ideas As Podcasts
Using hashtags on Instagram to promote your brand, website, or podcasts is a fantastic additional strategy. Make up your hashtag for podcasts.
One of the primary features of this social media network is hashtags, which, when utilized effectively, can increase the visibility and accessibility of your posts to visitors looking for particular topics.
For example, if you upload anything with the hashtag "athletic wear," others interested in that topic would see it and possibly engage with it. However, you may also make your hashtags and employ them to market your content. Sure, no one will be interested in your issues at first. Specific hashtags, meanwhile, might be helpful as you start drawing more recognition and becoming more well-known. You can also use BuyRealGramViews to garner great exposure and brand recognition globally.
Repurpose Your Content
Your listeners, admirers, and fans' attention spans are getting shorter. For instance, the average person's attention span reduced dramatically from 12 seconds in 2000 to an astounding 8.25 seconds in 2015. Why does this matter? It would be best if you piqued their interest while producing content that can be consumed quickly.
Digestible content is the key to marketing in 2017 (and we assume the trend will continue in the upcoming years). Even if we have the span of attention of an infant, we nevertheless need to focus on something to pass the time while idle. For instance, we wait in line to board the bus from A to B.
Digital snackable content is valued when it is developed specifically for mobile users, those who are restless but not genuinely bored, and those who require something to spend some time with while engaged in other activities.
Wrapping Up
We already know that Instagram is a fantastic marketing tool, particularly for podcasters who want to gain more users and fans. There are other ways to market audio podcasts; perhaps, We were able to highlight a few of the very crucial ones. However, if you are aware of other Instagram marketing techniques that could be helpful to podcasters, please share your knowledge with us in the box below. We are delighted to read your comments there. Thanks for reading!