A baby walker encourages and supports babies who are in the initial stage of standing or walking. This product improves the posture of the baby while helping them to move around on their own. They also come with toys and music, which makes their learning process an enjoyable one.
There are many baby walkers available in the market with different features. To make sure that the babies are comfortable with this device, you should accurately know about its features, which is good for a baby, and buy them the best baby walker.
[wptb id=6085]
Best Baby Walkers in India
To make it easy for you, we have reviewed the best walkers for babies learning to walk in this article. Have a look at it and decide by yourself the type of baby walker you require.
1. LuvLap Grand Baby Walker & Rocker
Your baby will love the attractive colors and figure of this baby walker. When you remove the car dashboard, it will turn into a dining space for your baby. To entertain your kid, this baby walker comes with a music function that too with 12 tunes already saved. You can alter the volume and control the lighting as you like.
With a detachable and washable cushion, this walker is suitable for the babies of 6-18 months old and has a weight capacity up to 18 kg
Pros
2 in 1 design, i.e., a walker cum rocker
3 level of height settings including safety lock
Detachable footrest
Foldable design
wheels enabling 360-degree rotation
Cons
Wheels do not have locks but can be converted into rocker form to make it stationary
2. R for Rabbit Ringa Ringa Baby Walker
Suitable for kids from the age of 6 months to 2.5 years can hold up to 15 kgs. You don't need to carry your child every time as it would love to stay in this lovable walker, and its safety features protect your child from falling by hitting the obstacle. It has a comfortable cushion seat, which helps in improving the posture of the baby.
Pros
Musical toy tray
Flexible height adjustment
Easily foldable
Walker cum rocker design
Foot resting mat
Cons
The sharp ending of the baby walker can cause trouble for the adults around them
3. Sunbaby Butterfly Walker
This colorful walker from Sunbaby is sure to grab your toddler's attention. It is recommended for the babies of the age group between 6 months to 2 years and is made up of superior quality material. It can provide your little ones with hours of entertainment, keeping them comfortable in the cushioned seats.
Pros
Adjustable height with smart lock
Ease of movement caused by 360-degree rotation enabled wheels
Foldable design
Durable
Cons
Its sharp unfinished edge can hurt your baby
4. Baybee Ziggy Kids Walker
This walker can hold up to 15kg and is suitable for the babies in the age group between 6-24 months. It is made up of superior quality material that makes it perfect for har use; hence can be used by both boys and girls. This easy to assemble device allows your kids to learn walking while enjoying music and toys.
Pros
Unique U-shaped design to ensure your baby's safety
Adjustable Height
Foldable design
Suitable for both boys and girls
360-degree rotation
Cons
Not safe for parents a shit hurt them every time they go near the walker.
5. LuvLap Comfy Baby Walker with Rocker
This baby walker can easily be converted into a rocker with a detachable footrest that makes your baby comfortable. You can leave your kid with the walker making it stationary to play with it while enjoying the music. Suitable for the babies of age, ranging from 6-18 months and can hold up to 18 kgs.
Pros 
2 in 1 convertible design
Height Adjustment in 3 levels
Vacuum Stopper
 Eight wheels enabling 360-degree rotation
Cons
6. LuvLap Explorer Jeep Ride-On
Your kid will love this walker as he will be able to develop motor skills while experiencing some fun. Recommended for the kids of the age group between 1-3 years can hold up to 25Kg of weight. This walker has steering with horn, meter lights, two flashlights in the front, and three musical tunes, which makes the baby love it. Four large wheels make it stable due to which it safe and comfortable for the baby.
Pros
Durable and sturdy
Easy to setup
Certified by European standard EN 71
Spacious seat with storage space to keep the toys
Cons
7. Panda Creation Musical Walker
You can leave your baby safely in this animal-shaped colorful walker. This baby walker with the play tray, and music encourages your little toddler to take their first steps. Suitable for the kid's age nine months or more, is build with non-toxic material, i.e., pp plastic. This walker has a comfortable seat and is easy to store.
Pros
Wide frame ensuring child safety
has a backrest with cozy seats
Height is adjustable
Foldable hence easy to carry
Cons
The unfinished surface can hurt the sensitive skin of the baby
8. R for Rabbit Zig Zag Grand Baby Walker
This walker lets your baby enjoy its phase of learning to walk. This walker with an adorable design includes all the features which can keep your baby safe. While the baby steps using this walker, it can also enjoy the music and play with the toys in the toy tray. While using the walker, the baby enjoys a comfortable cushioned seat.
Pros
Anti-fall Brake
Three adjustable heights
Foldable and hence easy to store
EN-71 certified walker
360-degree rotation enabled wheels
Cons
9. Mee Mee Baby Walker
This product maintains the "International Standards of Safety and Hygiene" as it made of superior quality materials that are safe and last long. The cushioned seats make the baby comfortable while playing with it. It comes with a removable handle, which enables the parents to give the toddler a push.
Pros
Durable
Foldable design
Includes a feeding section to serve the meal
Adjustable height settings
360 rotation enabling wheels
Cons
You cannot adjust the sound of the music to your convenience
10. Natraj 1001 Walker Standard
With the specialization of 25 years in manufacturing and designing of baby products, Natraj is a trustworthy brand for its quality and innovation and are known to satisfy their customer's needs. It doesn't have a musical tray which can perfect for people who consider as noisy. Although it's cheap, you should make sure that you are around the babies when they use it.
Pros
Big sized ring provides an extra stability
Shatter-proof wheels
Cheap and Durable
Cons
Buyer's Guide For A Baby Walker
On looking at a baby walker, you might be confused about which one to buy as they all look the same. But they all have different features, and you would want the best baby walker for your baby. There are some factors you should consider while buying a walker which are listed below:
Ensuring Safety
The safety of the baby is the most crucial factor which you should consider while buying a walker. Some of the safety features are:
Stationary walkers: these are the walkers without wheels suitable for the babies too young to walk. This walker will support them to stand up through their own strength.
Wide Base: For babies who have started walking, you should choose a walker with a broad base, which will protect them from injuries caused by the obstacles in their way.
Anti-slip pads: They help the babies to keep up the right posture while walking. Along with anti-slip pads, there should be other safety measures like safety bumpers, non-skid grips, etc.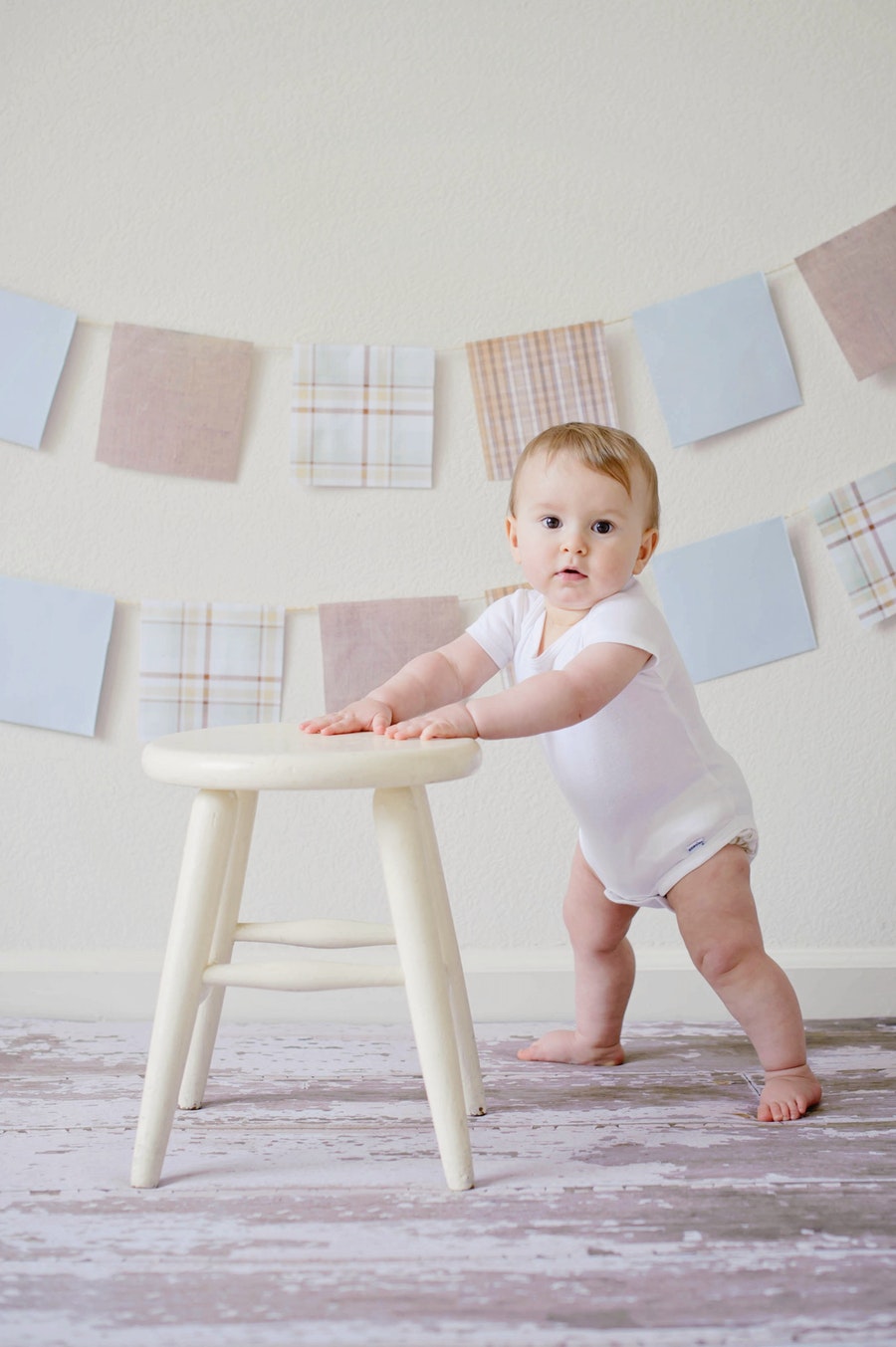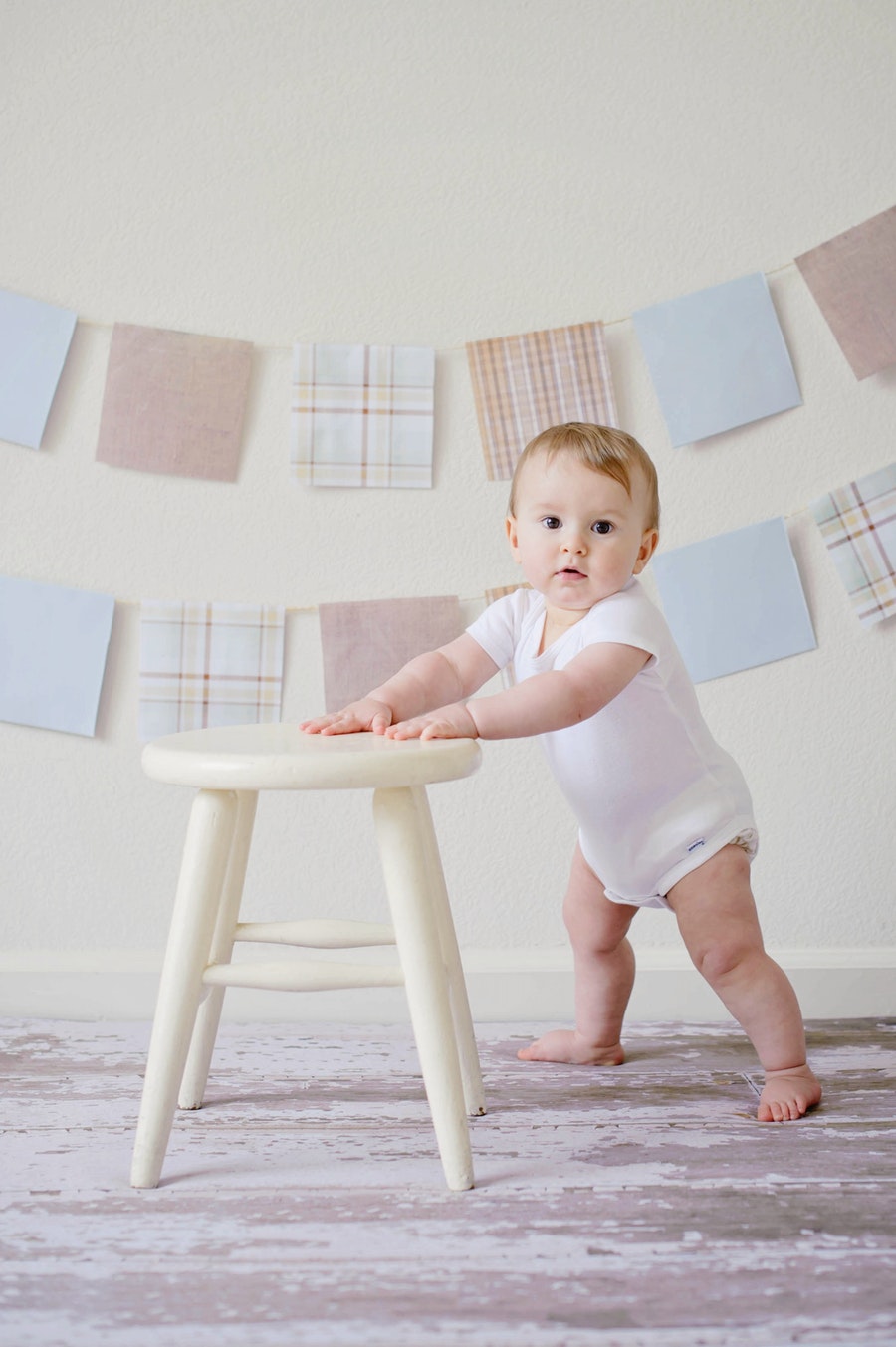 Types of Wheels
Monitored: Babies should always be watched while they are on their walkers as it can cause serious trouble if they are left on their own to walk.
Lockable: The wheels of the baby walker should be lockable as keeps your baby stationary at a particular place.
Maneuverability: This means that the walker should be free to rotate and helps the baby to move effortlessly in any direction.
Size: The size of the wheels of the walker should be large as smaller wheels hinder the movement of the baby on uneven ground.
Adjustable Height 
Babies generally grow fast, and a fixed height walker can cause discomfort to them due to which you have to buy a new walker according to their growth. A walker with adjustable height is suitable for both tall and short babies as you can adjust the height of the walker accordingly.
Padding and Seat Fabrics
Comfort, sensitivity, and support are the three things that you should keep in mind while buying a walker for your baby. A proper seat provides excellent back and head support to the baby, which prevents injury of the baby's spinal cord. If your baby has sensitive skin, then go for Smooth and soft padding; otherwise, use tough or hard fabrics.
Entertainment Console
In a gaming console, there are sounds, lights, vibration which helps the baby to interact and develop their cognitive skills while keeping them entertained.
Folding Mechanism
It would be pretty convenient for the parents to carry around the walker with them if it is foldable as it will take less storage space.
Weight and Size
This is also an essential factor to consider while getting a baby walker. You might want to choose a big size walker to store all the toys, but you have to be careful while selecting the weight category of the baby walker as they have their advantage.
The lighter version of the walker allows the baby to walk around freely without much effort, whereas heavily weighted walkers prevent the baby from tripping.
Quality
You must ensure that the baby walker is adequately manufactured and do not have any parts that can quickly come off since babies can put them in their mouth, which is dangerous. Also, make sure that the walker does not have any sharp material that can hurt the sensitive skin of the baby.
Anti Skid Safety Pad
The function of this feature is to halt the walker if they walk over a rough or uneven surface like the stairs to prevent the accident.
Durability
To buy a durable walker, you should know the material used to build the walker. Wood is durable but might prove heavy for younger babies. Plastic will be perfect as it doesn't get damaged easily. Polyester fiber walker is comparatively light-weighted, durable, and a bit expensive.
Conclusion
Those times are long gone when you had had to carry your baby to make it smile or have to try hard to make them walk. Parents don't find enough time to be with their kids while they grow up. So they must compensate for it by buying their kids the best baby walker available at the market. These baby walkers just make it easy for you. It builds the confidence of the baby to walk, enjoying the moment. Do consider the features of each of the listed baby walkers and find a suitable one for your baby.
FAQs
[sc_fs_multi_faq headline-0="h4″ question-0="What kind of baby walker is the best?" answer-0="Baby walkers are difficult to choose and you have to do some research on their features before you buy one. Choosing the best baby walker depends on the characteristic of your baby. In this article, we have described all the features the baby walker should have." image-0="" headline-1="h4″ question-1="Which walker is best for baby?" answer-1="Walkers that ensure the safety of babies while walking and maintaining their posture correctly are considered as the best baby walkers and these features have been described there in the blog." image-1="" headline-2="h4″ question-2="What is the best baby walker on the market?" answer-2="Some of the best baby push walker available in the market are: LuvLap Sports Car Walker Cum Rocker, R for Rabbit F1 Racer Car Walker, R for Rabbit Ringa Ringa Baby Walker, Mee Mee Baby Walker, Natraj 1001 Standard Walker, Sunbaby Butterfly Walker, Baybee Ziggy Kids Walker, LuvLap Comfy Baby Walker with Rocker, LuvLap Explorer Jeep Ride-On, Panda Creation Musical Walker. To know about their features refer to the article." image-2="" headline-3="h4″ question-3="What is the best baby walker for the carpet?" answer-3="Almost all types of baby walkers are good for carpet. but the baby walkers with grooves on their wheels cause friction, which makes it difficult for the baby to walk. Unless your entire floor is covered with the carpet, it is better if you let the baby walk on the floor." image-3="" count="4″ html="true" css_class=""]