Students deal with numerous assignments during their academic life. They do projects, create presentations, and, most importantly, write essays. Essays are an integral part of student life. No matter what your major is, your professor will assign you a dozen papers to write. Many tasks will be related to technology. Technology essays are among the most predominant writing assignments. Observing the rapid development of technologies, it comes as no surprise that students strive to delve into the tech world. But before students get there, they must perfect their writing skills. Let's discuss what a technology essay is and how to write it quickly and successfully.
Technology Essay: Definition
A technology essay is a paper that describes, explains, or analyzes tools, aspects, or any other theories related to the tech world. Many elements are related to technology, starting from mobile phones and ending with artificial limbs. It is similar to other papers in a way you have to answer a certain research question. You should also come up with compelling arguments and add credible information upon developing the topic. To complete it correctly, make sure to apply the following tips.
Understand The Requirements and Instructions
Students always underestimate this tip because they think paying close attention to the requirements is not worth the time. However, it is crucial. Neglecting to understand what you are required results in a low grade. And no matter whether your content is worth A+ or not, if you avoid writing a paper according to the instructions, the odds are high that you will get F. First and foremost, analyze what instructions your teacher sets. Understand every bit of detail, as they may relate to the structure, format, use of specific sources, etc.
Come Up With An Exciting Topic
The tech world changes every single day. And so is teachers' approach to the subject. Educators used to assign their own topics to students. Now, it is a thing of the past. Instructors prefer to give freedom of choice and allow students to write about anything that strikes them. If you are heavily into some tech branch, it is your showtime. But, suppose you don't know what to write about. In that case, you should analyze what interests you the most by answering the posed questions:
What do I find interesting?
Can I write about it?
Is it related to the tech industry?
Is there an abundance of sources I can stick to when writing about the topic?
Will I be able to apply this knowledge later?
If you can answer them clearly, you will come up with the subject real quick.
Find Reliable Sources
Once you know what you write about, it is time to look for credible literature more in-depth. As a rule, one academic page, which is 275 words, has to contain one authoritative material. That is why if your assignment requires writing a three-page double-spaced paper, you must ensure relying on three academic works. Finding trusted materials can be a bit of a struggle these days.
The Internet is oversaturated with fake information and forged articles. Still, you can find excellent sources by looking for them at Google Scholar, ResearchGate, JSTOR, and government websites. Pay close attention to publication date and publisher, as they determine whether your professor will approve such sources or not. Every source must be published no earlier than five years ago.
Brainstorm Ideas
Brainstorming can be the main factor why students spend so much time dealing with assignments. They find it difficult to come up with relevant ideas and develop them in their essays. Indeed, brainstorming can be time-consuming and challenging. But it isn't as tricky as many portray it. Most students have the wrong approach. They don't use brainstorming techniques when developing ideas. If you don't want to fall into the same trap, consider utilizing these methods:
Clustering is straightforward and will take you almost no time. All you have to do is start gathering possible ideas and trying to associate them with new concepts. The more concepts a single idea receives, the better it is for your essay.
It is a visual representation of your ideas. If your brain works more effectively when applying visual aspects, try this technique. Simply write ideas visually, using words, images, and colors. It might require more time. However, you will observe the results shortly.
Last but not least, freewriting. It tends to be the most time-demanding compared to the mentioned techniques. But those who love writing will find it the most practical way of developing critical ideas. Begin with writing every concept regarding the topic. Then try to elaborate on them. You will ultimately develop unique ideas for the essay.
Research and Make Notes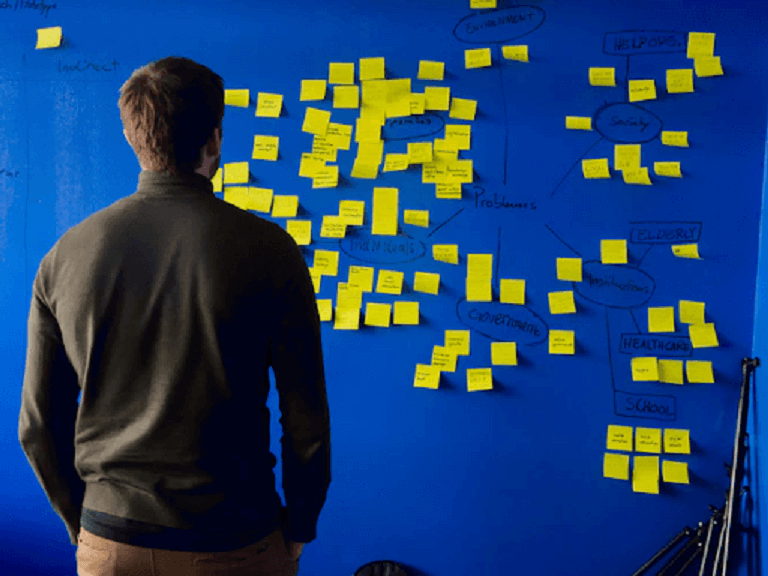 When the brainstorming session is over, it is time to research the topic more thoroughly. Read literature you have previously found (no need to read complete books, though). Make notes while reading, highlighting statements and page numbers. It will help you save time during the writing session. Once you have a sufficient number of quotes, you can outline the paper.
Outline the Work
Only a few students use outlines when writing their works. For some reason, many find an outline a waste of time. However, it was proved that such plans help remain organized and reduce time writing the entire work. You don't need to follow any structure when outlining the essay. Make it user-friendly and readable so that no questions will arise during writing.
Follow the Structure
As we all know, every written work has a structure. The majority of essays comprise an introduction, a body, and a conclusion. They all serve specific goals and have to be distinct. When writing an introduction, make sure to include:
A hook

: It can be a statistic, anecdote, fact, or misconception.

Background information

: To give brief information, so readers are aware of the topic.

Thesis statement

: It demonstrates the main points that you will further develop.
Body paragraphs have:
Topic sentence

: It corresponds with the point from a thesis statement.

Evidence and explanation

: It relies on a credible article and explains its importance.

Conclusion and transition

: It concludes information and makes a smooth transition.
In turn, a conclusion comprises:
Thesis reiteration

: Reminds about pivotal points.

Content reminder

: Wraps up information within the essay.

Call to action

: Emphasizes the paper's significance and motivates to keep researching.
Revise and Proofread
Don't rush to submit the paper when you write it. You must ensure it is polished to shine. Revise the paper rigorously and highlight anything that doesn't sound right. Correct such errors and reread the essay. You may want to use Grammarly to make your writing bold and clear. The app has a free version that will help you refine your work.
Writing a technology paper is not always easy. However, you can mitigate writing it by using the mentioned tips. Good luck with your assignment, and make sure to read other articles placed on this web page.
Tags: technology essay, essay writing, technology essay tips, handy technology tips, tips for technology essay writing.